Electro-mechanical Assembly

Electro-mechanical Assembly

Integrated for Efficiency.
When you need to streamline your assembly operations, Auscon's light electromechanical capabilities enable you to shorten your timeline, save on equipment costs and reduce labor and manufacturing expenses.
SUBASSEMBLY SERVICES
As a value-add for our PCB and cable & wire harness assembly clients, Auscon offers light benchtop assembly to integrate components into subassemblies or small box builds, including:
Printed Circuitry Boards (PCBs)

Cables & Wire Harnesses

Power Supplies

Programmable Logic Controllers (PLCs)

Switches & Sensors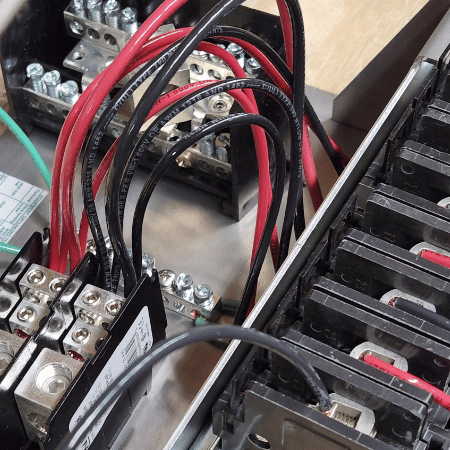 Agriculture • Transportation • Industrial Equipment • Appliances •
lighting
•
Data & Communications • Sporting Goods
INDUSTRIES SERVED
•
Agriculture
• Transportation
• Industrial Equipment
•
Appliances
•
lighting
•
Data & Communications
• Sporting Goods
Supply Chain Solutions
Auscon offers partial turnkey, full turnkey and kitted / consigned electromechanical assembly services. We also have a strong network of reliable, local and national suppliers to help you source alternative parts in case of supply chain issues, design updates or other procurement support needs.
Services
Auscon offers an array of light electromechanical assembly capabilities in support of our PCB and cable & wire assembly services, enabling efficient system integration solutions for our clients.
Design Engineering
Our build to print services include a thorough manufacturing review of your electromechanical assembly design. Auscon will help you identify any parts or materials that could be sourced more affordably and find replacements for items impacted by supply chain issues. Early in the design process, we also offer engineering consulting for new designs and prototypes.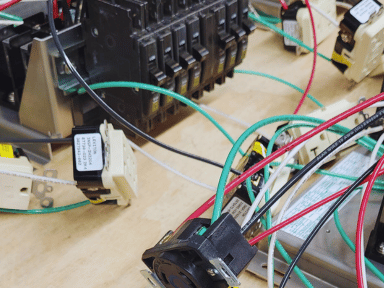 Your Local Partner
For decades, Auscon has been trusted by OEMs in Southern Minnesota and the surrounding regions as a leading provider of light electromechanical assembly. When you work with us, you receive a dedicated project manager and the security of knowing exactly where your project is being assembled. We never outsource any part of your assembly offshore.
From Assembly Floor to Your Doorstep.

Auscon offers options for hand-delivery of your electromechanical assembly order, direct from our facility to yours. We can often help you save on shipping costs compared to freight services. Contact us to find out if your delivery location is eligible.
Thank You for Visiting
Auscon is undergoing incredible growth at this time and is currently unable to accept projects from new clients. We are working diligently to expand operations so we can continue to serve the growing demand for high-quality, custom EMS assembly in the region.
If you have an assembly need and would like to be contacted when we are accepting new clients, please sign-up to be notified: